Activism at Home: Architects Dwelling Between Politics, Aesthetics and Resistance
Activism at Home offers a unique study of architects' own dwellings; homes purposely designed to express social, political, economic, and cultural critiques. Through thirty case studies by architectural scholars, this book highlights different forms of activism at home from the early twentieth century to today. The architect-led experiments in activist living discussed in this book include the dwellings of Ralph Erskine, Paulo Mendes Da Rocha, Charles Moore, Flora Ruchat-Roncati, Kiyoshi Seike, and many others. Offering candid appraisals of alternative living solutions that formulate a response to rising real estate prices, economic inequality, social alienation, and mounting environmental and cultural challenges, Activism at Home is more than a historical study; it is an appeal to architects to use the discipline's tools to their full potential, and a plea to scholars to continue bringing architecture's activist practices into focus - whether at home or elsewhere.
The book is based on a workshop held at ATCH in 2017 on the Architect's Home and Activism, and sees ATCH members and affiliates Andrew Wilson, Robert Riddell and Kirsty Volz contributing chapters to the book.
Project members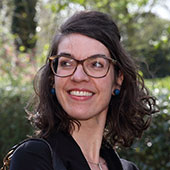 Dr Isabelle Doucet
 Professor of Theory and History of Architecture
 Chalmers University of Technology