The University of Queensland's 2019 graduating Bachelor of Architectural Design and Master of Architecture classes organised the School's biggest event of the year in November, 2019.
Following the architecture industry vernacular, the summer exhibition was aptly named 'Handover' and showcased students' highlight projects from their time at UQ.
Head of the UQ School of Architecture, Professor Cameron Bruhn, said the student-led event was a great moment of celebration for the students who were about to embark on their careers in industry.
A highlight of the event was a bright yellow 'brain' construction in the centre of the exhibition.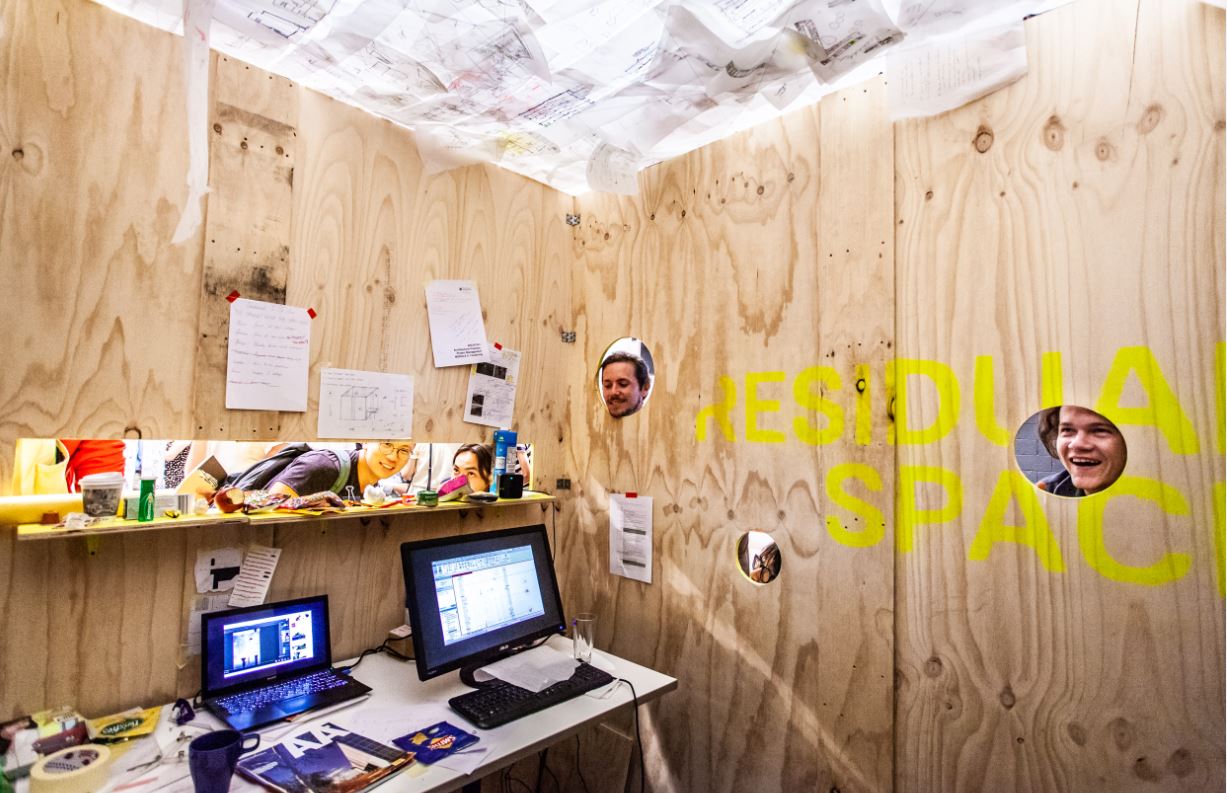 The brain included a lightbox ceiling with hundreds of handsketches of draft architectural plans, a messy workspace with the usual suspects of any arcihtectural tool kit and scattered architecture magazines.
"It's a reminder of all the blood, sweat and tears, of all the hard work that goes into creating all the work that is presented in such a slick and sophisticated way within the exhibition context," Professor Bruhn said.
The annual end-of-year exhibition is just one of many events that engages students, staff and practitioners. For more information about UQ Architecture events, please visit https://www.architecture.uq.edu.au/events.