Master of Architecture students from The University of Queensland have imagined what life might be like today on the Moon if the Apollo 11 team had stayed there.
The 'Utopian Urbanism' design studio, a postgraduate course led by Senior Lecturer Dr Nicole Sully, explored possible scenarios for future cities amidst a range of global issues, like global warming or political upheaval.
In Semester 1, 2019, the 22 students enrolled in the studio were offered the opportunity to design a lunar colony.
Throughout the semester students developed and tested radical and imaginative ideas for human settlements in outer space.
Among them, Soobeen Jo's vibrant colony, named 'Dalnara' (pictured below), projected an out-of-this-world nature and gourmet destination. The scheme was organised around a series of vertical gardens, including one with heavenly salad bar walls, that were made possible by the Capital Moon's microgravity.
Ryan Browne imagined an alternative dystopian scenario involving a Russian oligarch with pharmaceutical interests, who, having discovered the Apollo 11 landings to have been faked, secretly colonised the far side of the Moon, building a pharmaceutical laboratory beyond the eyes of Earth.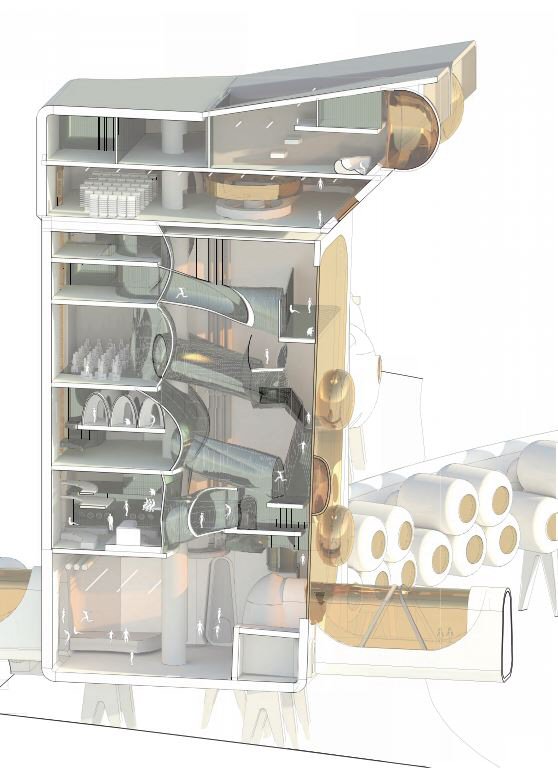 Another student, George Stathis, even delved into what an Olympic Games might look like on the Moon (concept pictured on opposite page). George said he said he really had to think outside the box to develop his idea.
"Designing a stadium in zero gravity atmosphere, I had to think about which sports could be played in space, how spectators would watch those sports and how people would move between spaces," George said.
"I was able to explore new design ideas and stray away from the conventional stadium ideology to devise a design that allowed me to put my own spin and personality into an Olympic Moon Stadium."
George incorporated 'air shoes' to his imagined environment, to enable visitors on the moon to float freely between games and gain panoramic views of the sports of their choice, like zero gravity swimming.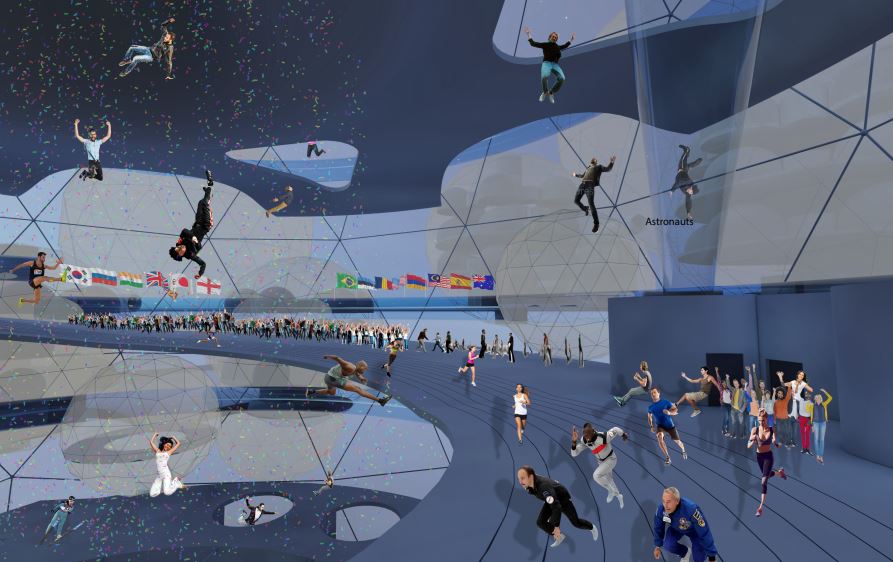 Jake Cumberland took a completely different approach, imagining the Moon as a Google-funded settlement, inhabited by social media celebrities who lived in roaming pods.
"My project was a poetic response towards the 'internet culture' of the 21st century," Jake said.
"Corporations like Google and social media companies hold a limitless amount of power over their users, and most people don't understand the implications of sharing their personal data with them.
"So, my design looks at social media as a catalyst for a 21st century dystopia, where I've created a portable Google data mine on the Moon.
"The purpose of the data mine is to collect data and assist in the development of a virtual world on the Moon, while YouTube influencers aboard data pods promote Google's new and advanced virtual world back to those living on earth."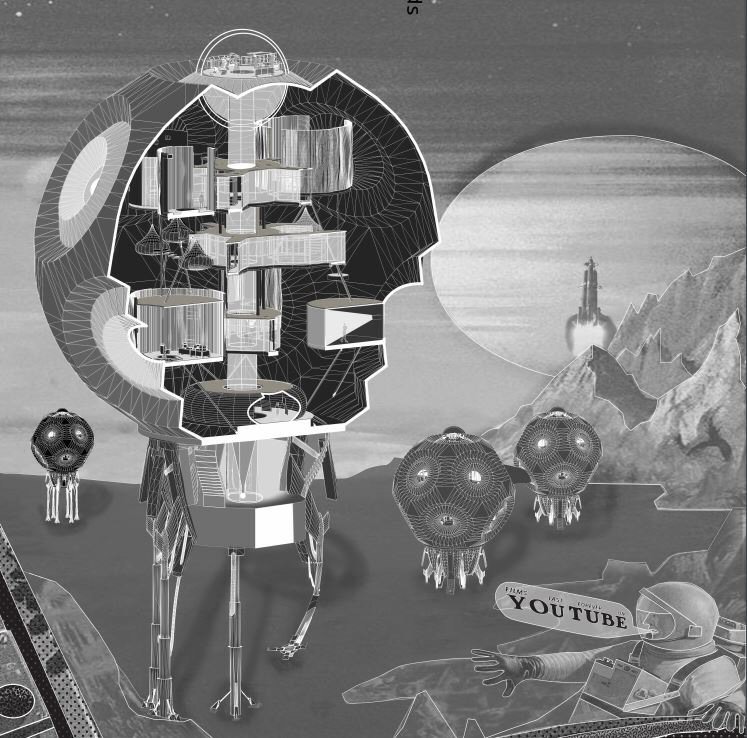 Dr Sully said the anniversary of the Apollo 11 Moon landing provided an opportunity to reflect on such an extraordinary human achievement, and also to ponder what might have been.
"It seems particularly timely to consider these opportunities, given the resurgence of interest in space travel and space colonisation, whether it be in the form of lunar gateways or Mars colonies," Dr Sully said.
"The studio provided the opportunity to not only imagine how a space colony might look, but also offered the opportunity to reflect on the ethics surrounding some of the proposed activities, such as mining, manufacturing and tourism, as well as the role of new players (including the role of private and public interests in these ventures)."
Find out more about UQ's Master of Architecture on the Future Students website