The Greater Brisbane Regional Architecture Awards were hosted at Cloudland, Brisbane City, on Friday 19 May. Entries included submissions into 11 different categories, and saw a variety of entries throughout the 'Greater' region.
The School of Architecture is very pleased to share that Blue Bower was awarded a Commendation for the category of Small Architecture.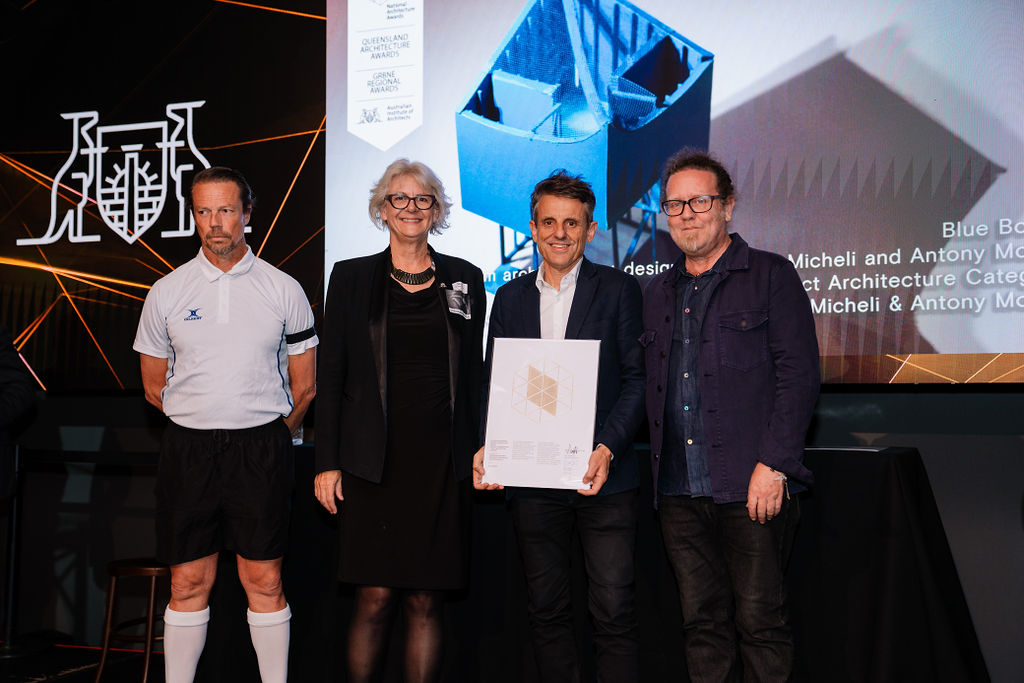 This small blue Pavilion, which has travelled from Brisbane to Seoul and back, is the result of an extraordinary collaboration between Phorm architecture + design with Silvia Micheli & Antony Moulis and an inspiring team of UQ School of Architecture students working with a field of Industry Partners for two international festivals, 2021 SBAU and 2022 APAF.

Jury Citation - "Blue Bower is a remarkable project that effectively combines architectural design research with innovative use of materials and colour. The project is a testament to the effective collaboration between academia, architectural professionals, and industry partners.
The pavilion's vibrant monochrome design, inspired by the 'blue city' of Seoul, offers a thought-provoking exploration of the shift in boundaries between public and private realm in response to the pandemic's impact. The project's successful realisation in both South Korea and Australia is a testament to its global appeal and impact."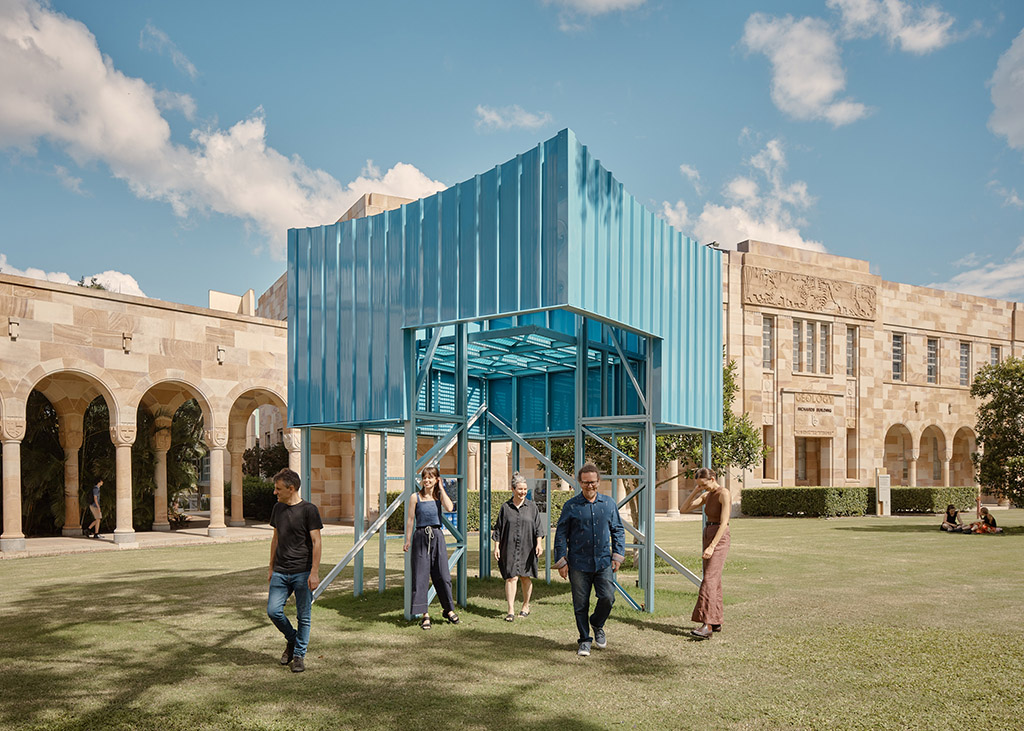 We are very excited by this commendation and wish to acknowledge all of the individual contributors and our national and international partners:

UQ Team: Silvia Micheli, Antony Moulis, Lily Parsons, Lara Rann, Jesse Grant, Hudson Smith, Ketki Mahadik, Lisa Hinchy, Sophia Fu, Ivan Ling, Daniel Giorgi, William Hickman, Sam Butler, Sonya Brown.

Phorm Architecture + Design team: Paul Hotston, Nicola White, Hudson Smith, Cameron Changuion and Alice Langholt.

Industry Partners: SBAU, APAF, Superstructure, Australian Embassy of Korea, TIQ, BlueScope.
Blue Bower will now progress to the Queensland State Awards for consideration. 
A number of additional UQ buildings and UQ Alumni were also awarded and commended in various categories and we congratulate all on their success. You can view the full list of awardees and photos from the night here.