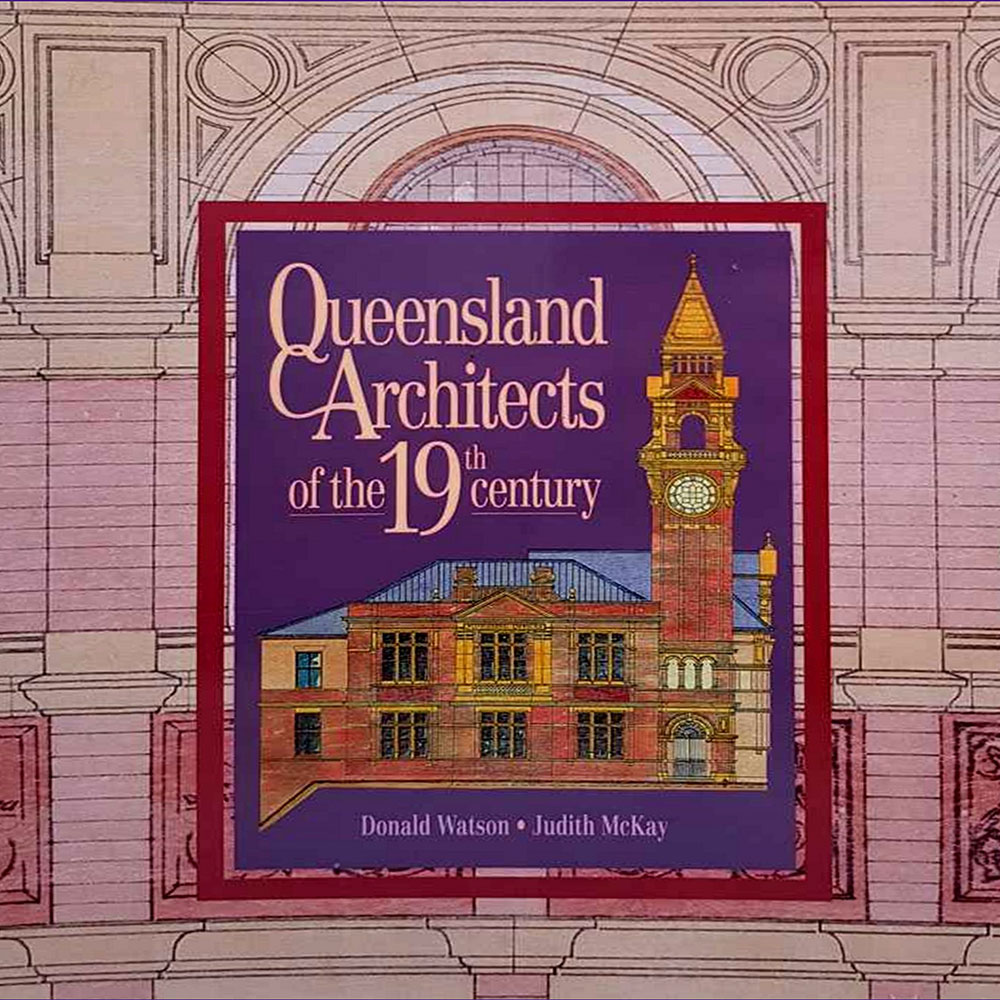 The UQ School of Architecture has established the Biography of Queensland Architects Fund to help make the state's architectural history more accessible. To support the cause, anonymous donors have generously committed to matching gifts up to a total of $25,000 on and in the lead-up to UQ Giving Day on 19 October.
In 1994, Adjunct Professor Dr Donald Watson and Dr Judith McKay released their book in Queensland's architectural history – Queensland Architects of the 19th Century: A Biographical Dictionary. This publication not only documented the evolution of architecture in Queensland, but also challenged assumptions, dispelling the notion that Queensland's timber tradition resulted from the work of bush carpenters. Their research revealed the widespread distribution of architects from the early days of European settlement.
Unfortunately, this book and other publications by these researchers are now out of print and in many cases not available in digital form. This means that this history is out of reach for many people, particularly students and young professionals.  The University of Queensland School of Architecture is committed to making this knowledge – our heritage – accessible to the broader public and especially emerging professionals.
The Biography of Queensland Architects Fund will support the publication of a revised edition of Queensland Architects of the 19th Century as the first of four volumes by Watson and McKay, to publish their research past the mid-20th century.
The School of Architecture is inviting all those who are passionate about Queensland heritage, who hope to inspire the future by understanding the past, and who hope to build upon Queensland's unique and powerful architectural legacy, to support this fund. By preserving and distributing this seminal work, you can amplify our shared story for generations to come.
Read more and make this project a reality by donating here.