The School of Architecture, Design and Planning's Dr Ray Maher is co-leading an interdisciplinary research team that is guiding the development of a 360-hectare 'Smart City' in Manila Bay, the Philippines. Addressing challenges such as wastewater recycling, transport management, disaster resilience and energy efficiency, the SM Bay City Sustainability Framework project establishes a compelling vision and sustainability principles for the city.
Dr Maher is co-leading the research team alongside Associate Professor Pedro Fidelman, Principal Research Fellow at the Centre for Policy Futures (CPF), in conjunction with SM Prime, one of the largest developers in South-East Asia. The 15-person team includes CPF researcher Mubeen Ahmad, and collaborators from six Schools and Institutes across UQ.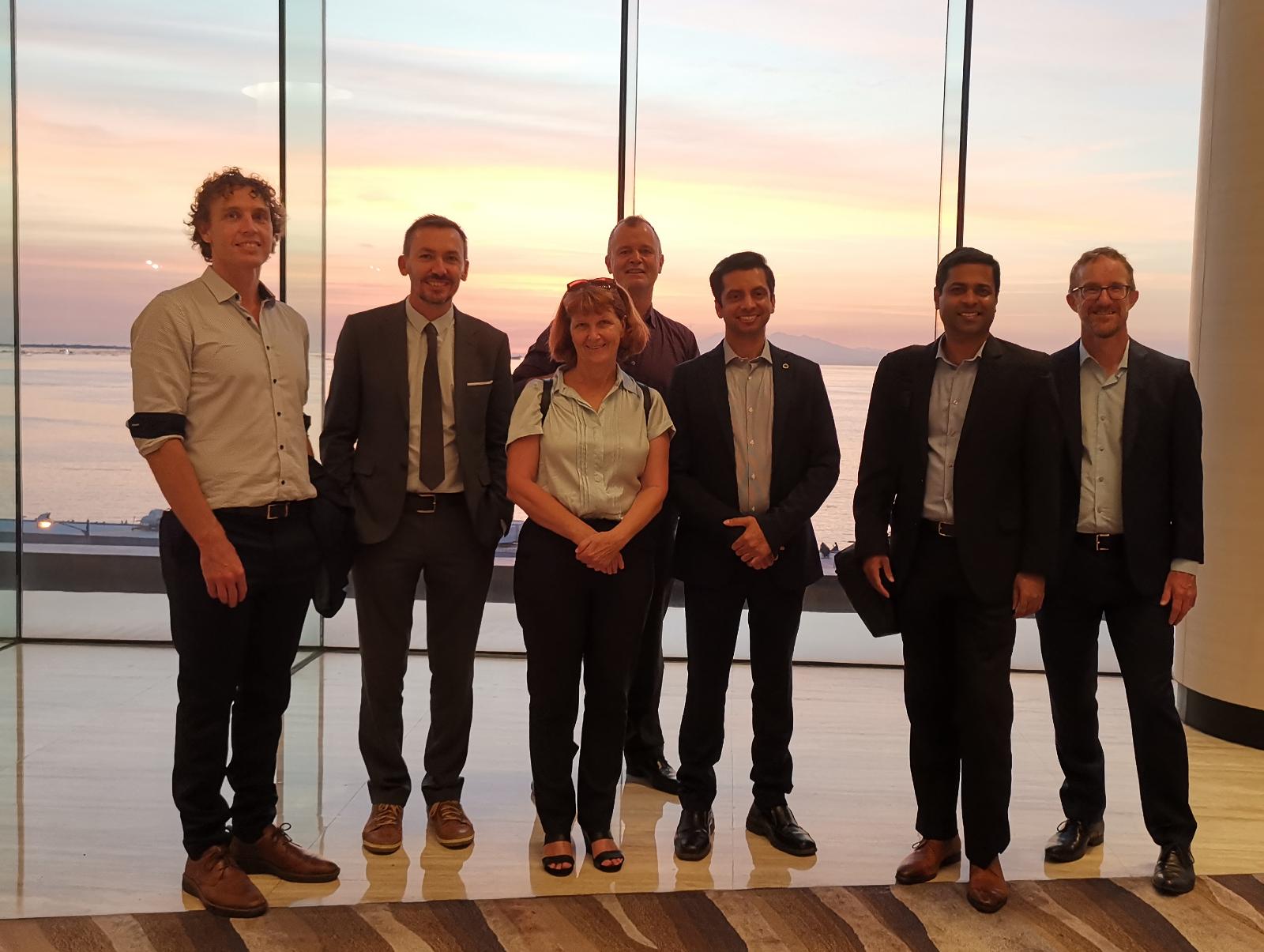 The city, which will be home to 300,000 people and include schools, retail offerings and tourist facilities, aims to meet the Philippine's aspirations for more sustainable living. The framework's overall vision describes a city where 'people and nature thrive together,' 'residents prefer public and active transport,' 'much water is sourced locally and delivered through carbon neutral water systems,' 'naturally ventilated buildings adapt to the tropical climate and overcome floods,' and 'intelligent energy systems maximise renewable energy'. The Framework recommends a suite of pest-practice strategies to achieve this vision.
The SM Bay City Sustainability Framework is organised around the core themes of transport, water, biodiversity, built form, energy, and materials and waste. The framework's recommendations will guide the many components of the city's development, such as the masterplan, infrastructure plans and urban design guidelines.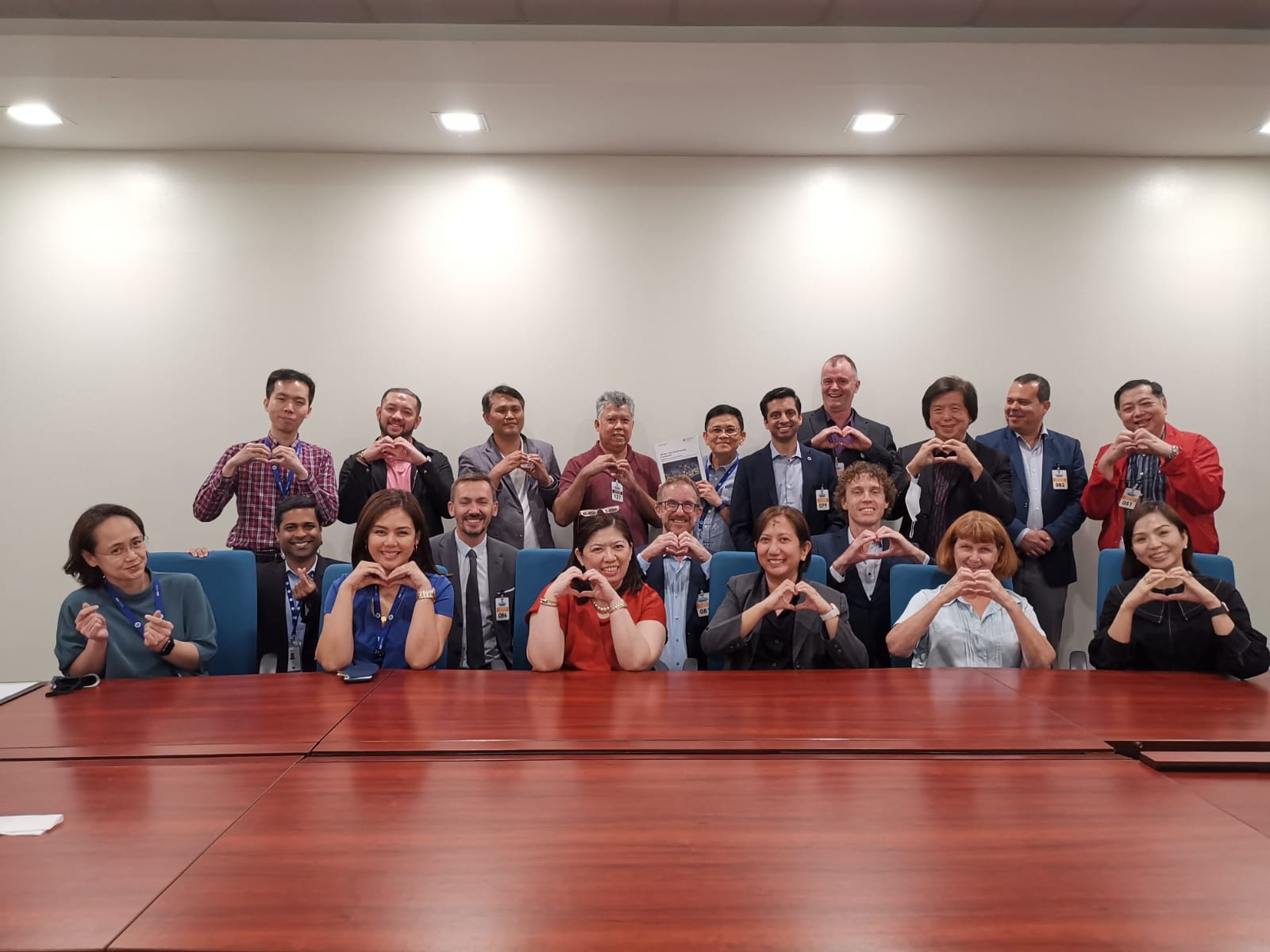 "The design of our cities is critical for achieving sustainability goals, but needs a strong interdisciplinary team to bring it to life. Working with these colleagues from across UQ was a phenomenal opportunity to inform a major development," says Dr Maher.
"Global challenges such as climate change, biodiversity and social wellbeing will be shaped by the developments of today. Investing in research like this can allow developers and governments to tap into decades of knowledge to enhance their environmental, social and economic performance."   
The project harnesses the experience and expertise of several leaders in a range of interdisciplinary areas, including architecture, urban planning, engineering, urban water systems, energy systems,  environmental management and sustainability science. Accordingly, research methodologies used for the development of the framework are interdisciplinary and coordinated through an agile approach to maximise outcomes within a short timeframe.
In February, the SM Bay City Sustainability Framework was presented to SM Prime in Manila by Dr Maher, Associate Professor Fidelman and other members of the team. Director of SM Prime, Mr Hans Sy, welcomed the framework as a strong foundation for guiding the development of a sustainable city in Manila. The team is now working with SM to design the second phase of the partnership to inform the framework's implementation through policy and design.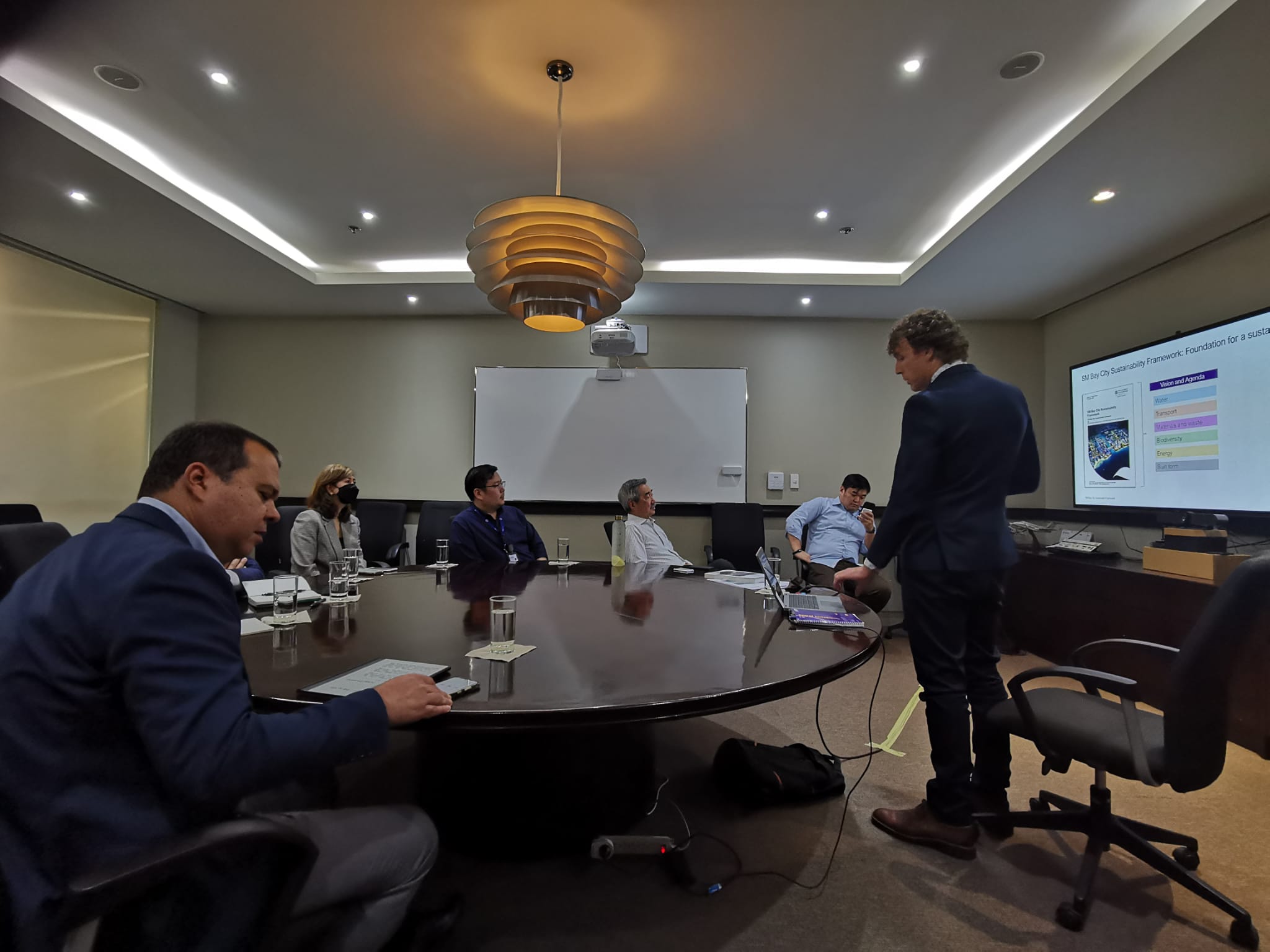 While in Manila, the group attended a guided visit of the land reclamation site in Manila Bay, and discussed the alignment of urban sustainability challenges and opportunities with the Pasay City Government. The completion of the trip marks a significant milestone in CPF and ADP's contribution to applying leading research from multiple disciplines to drive sustainability outcomes in large-scale urban development.