UQ Architecture academic staff were recognised at the Research and Innovation Awards for Excellence held at The University of Queensland St Lucia Campus last week.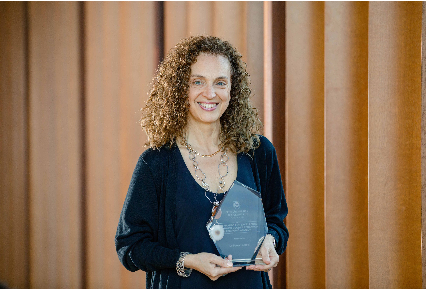 Dr Paola Leardini received a UQ Award for Excellence in Higher Degree Research: Emerging Advisor at the 2022 UQ Research and Innovation Awards for Excellence event last week.  
In presenting the award Mark Blows, Acting DeputyVice-Chancellor (Research and Innovation), acknowledged that "Paola understands HDR supervising as a two-day process; engages students in broader research studies through mentoring and peer-to-peer experience, increasing their skills and self-confidence.  Paola's innovative supervisor approach stems from the creation of synergetic teams of young researchers, academics with multidisciplinary background, and industry experts, which boost opportunities for HDR experience and innovative career trajectories."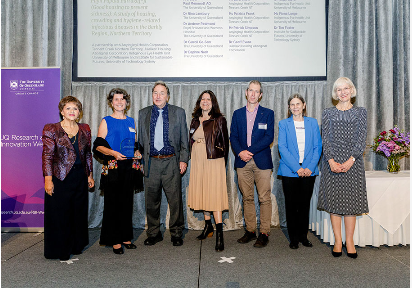 In addition, UQ Architecture Researchers Professor Paul Memmott, Carroll Go-Sam and Daphne Nash (and their research partners) received the Indigenous Research and Innovation Partnerships Award for their project, "Pilyii Papulu Purrukaj-ji (Good housing to prevent sickness).  This project is a study of housing, crowding and hygiene-related infectious diseases in the Barkly Region, Northern Territory, Julalikari Housing Aboriginal Corporation, Indigenous Eye Health Unit, and The University of Melbourne.
The research collates an evidence base to advocate for more housing, and for dedicated housing repair and maintenance budgets, and is a part of a larger project that responds to the urgent challenges of health-related hygiene in Indigenous poeople living in remote and very remote Australia.  Read the research report here.  
Congratulations to Paola, Paul, Carroll and Daphne on their recognition at these Awards.