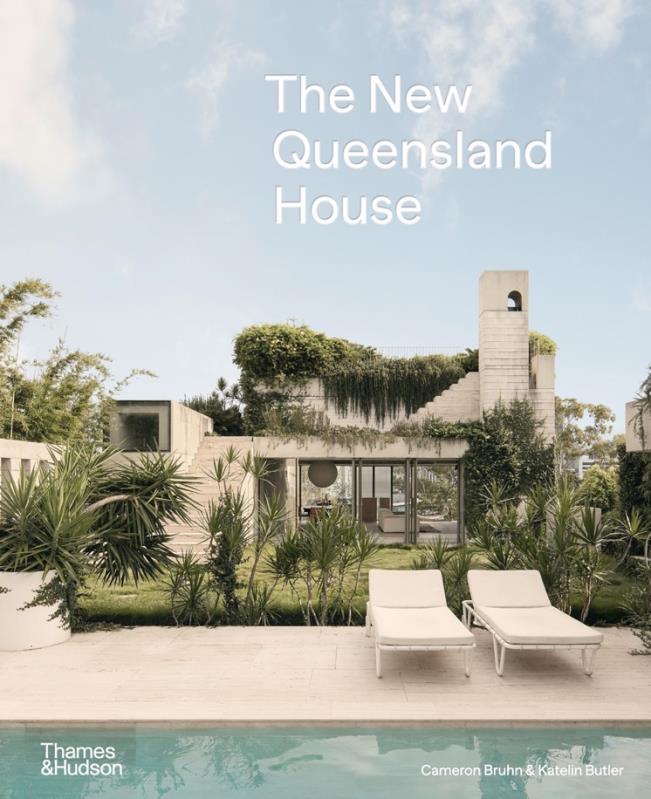 This new publication by Professor Cameron Bruhn and Katelin Butler is a showcase of the most innovative examples of Queensland's subtropical architecture.  
Imagine being in a home designed for a sun-drenched lifestyle - a dwelling so attuned to its setting and occupants that it effortlessly adapts to the climate and allows outdoor living all year round.  This richly illustrated book takes the reader on an immersive journey through Queensland's most exciting contemporary architect-designed houses.
The New Queensland House presents 28 awe-inspiring homes from the past decade, describing the architectural atmosphere in the early 21st centrury and exemplifying the ideas, teaching and buildings that have shaped the state's residential architecture. Visit glamourous hilltop villas that are a stage set for a splendid tropical lifestyle; go inside the most hospitable family homes in relaxed garden suburbs; and revel in the perfect requirements for architectural escapism in pristine, remote locations.
This illuminating book showcases Queensland's adventurous and globally acclaimed residential architecture, exploring the integral part it plays in the rich cultural heritage and exciting future of the state. Not only does it present aspirational homes, it also offers replicable models for regionally and environmentally sensitive architecture across the world.  
For more information about the book refer to the Thames and Hudson website.