Produced in partnership with Prince's Trust Australia, the Enduring Design series was created to provide students at the School of Architecture with the opportunity to learn from expert practitioners about traditional building techniques from across the world, with the goal of sharing knowledge about more sustainable building practices and providing students with hands-on learning experiences. 
The first Workshop was held on 01 October 2021, and saw 18 Bachelor of Architectural Design and Master of Architecture students learn how to build a traditional Indigenous rainforest dome side-by-side with a European hand-made timber frame.  
Under the trees of the natural amphitheatre beside the School of Architecture, Gimuy Walubara Yidinji elder Uncle Peter Hyde, together with Cairns architect and UQ Architecture Adjunct Associate Professor Dr Shaneen Fantin, led the students in the construction of a Bulmba - the word for shelter, camp or Country in Yidin language from far north Queensland - using cane, string and paper bark sourced off Country by Uncle Peter.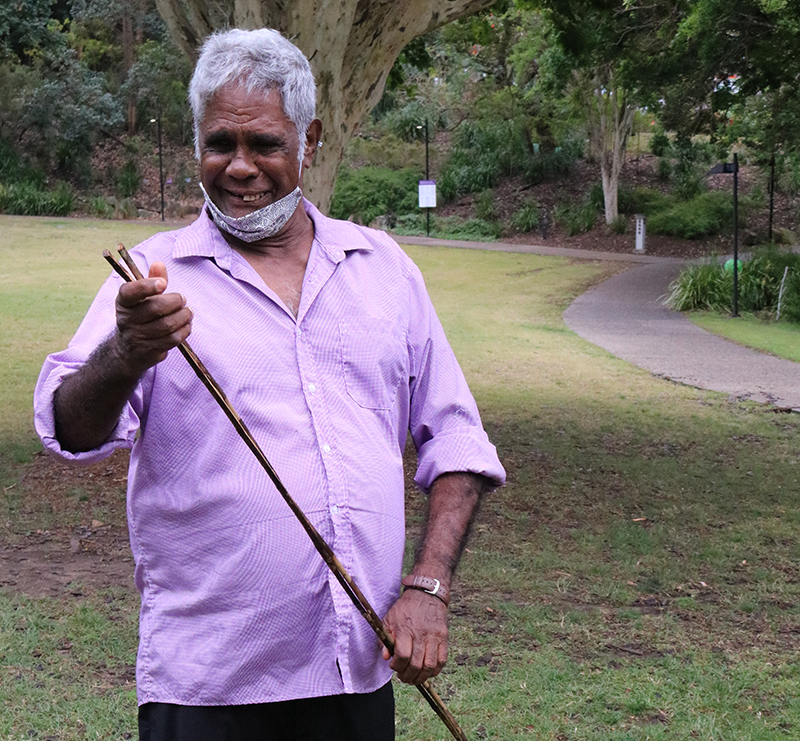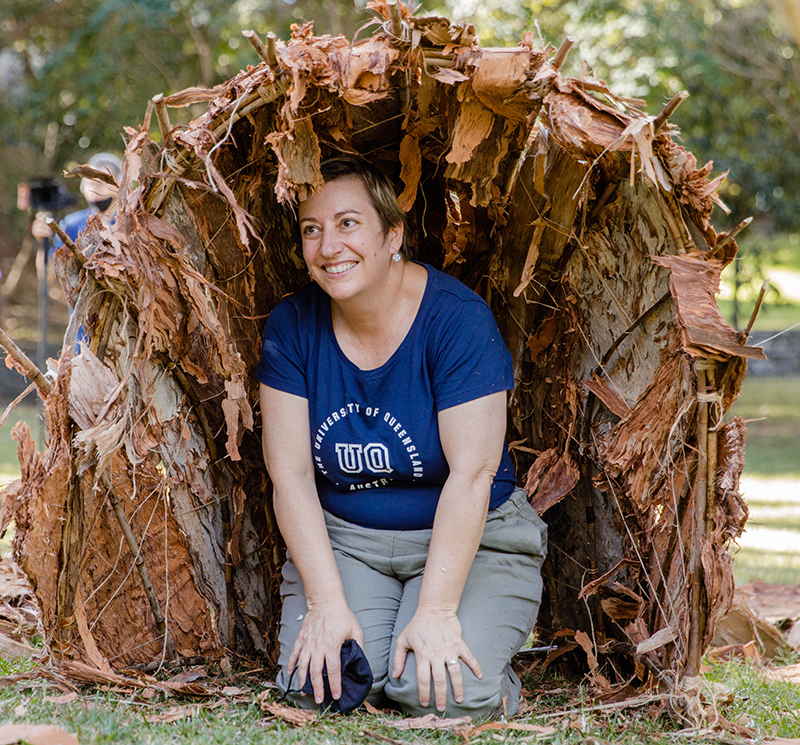 However, the students learnt not only the traditional building techniques for creating the dome, but also the stories and history of Uncle Peter and his people that are so closely linked to this structure used for shelter, gathering and yarning. In what proved to be a life-changing experience for many, students were able to ask Uncle Peter and Dr Fantin questions to build their knowledge about Indigenous cultures, and better understand what building with and for Indigenous groups means in practice.
Watch the video here.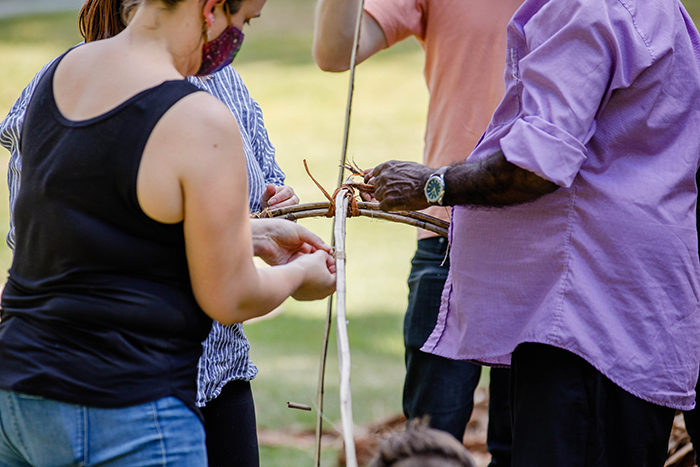 Over in the School of Architecture's workshop, students chiselled and sawed as they created a timber framed mortise and tenon joint held together with a hand made wooden peg. They were expertly led by Peter Harwood of Timber Frames Australia, who introduced students to the historical techniques for timber framing and showed them how to "create something that's going to last a lot longer than the modern way of building".
Watch the video here.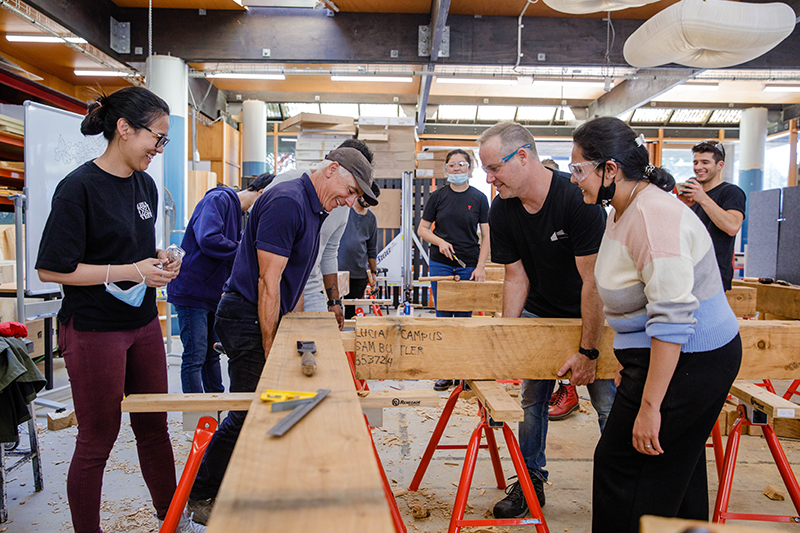 This focus on sustainable building techniques is central to the ethos of the School of Architecture. "Teaching traditional and local design principles to the next generation is critical to creating the climate-sensitive cities of the future," says Dean and Head of the School of Architecture, Professor Cameron Bruhn. 
This sentiment is echoed by Prince's Trust Australia Executive Director and Director, Sustainable Communities, Justin Hewitt, who says "The building traditions of our past offer us a rich resource to tap into and explore. There are tried and proven lessons from our past, long since abandoned in the twentieth century, that we can rediscover, integrate with contemporary design and green technology, to help us build a more viable and sustainable future."
The Enduring Design series will continue in 2022, as a valuable platform for students to learn from the past in order to inform their decisions in the future.