Two student teams from The University of Queensland took part in an Australian-first design competition for architecture, engineering and construction students from top universities across the country, with a focus on sustainability and affordability.
The Fleetwood Challenge Cup asked students to use offsite construction and prefabrication methods to design sustainably constructed and energy-efficient multi-storey buildings.
UQ's teams rose to the challenge, designing 'Link_POD' (pictured below) and 'Honeycomb Housing'.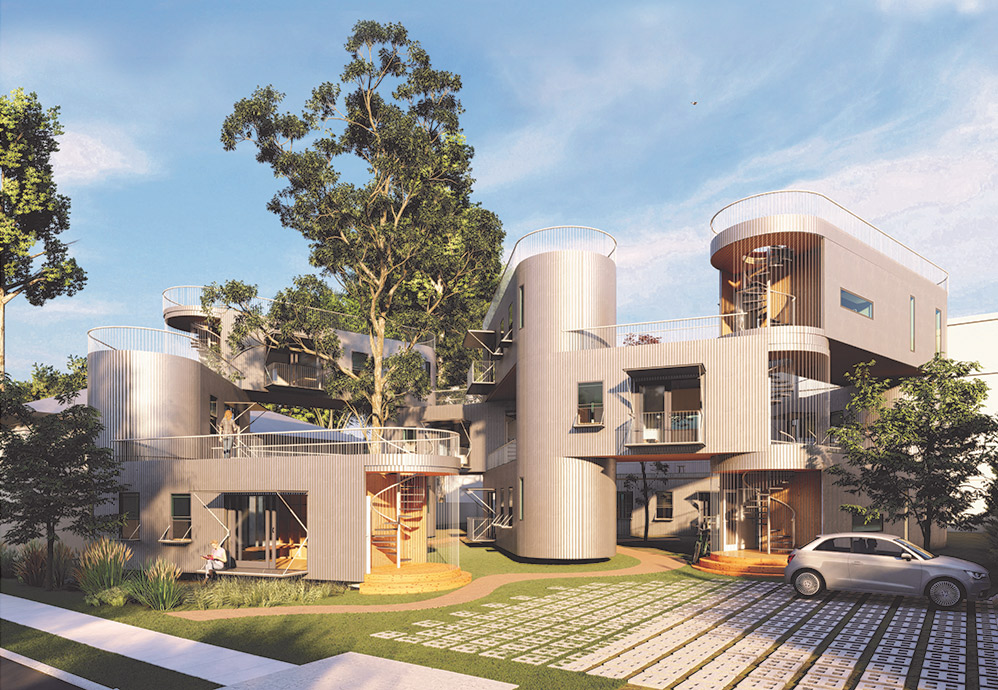 Zidi Yan, Boxuan Liu, Hoiching Luk, Nisarg Satapara, Patrick Zhao and Turgut Acikara produced the second-place winning Link_POD, which aimed to provide a solution for low-cost, short-term accommodation.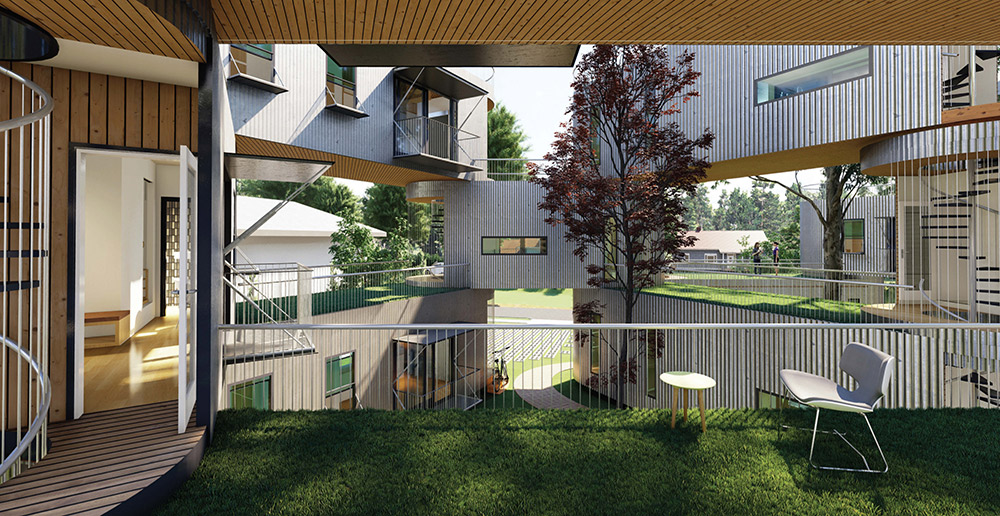 "Our proposal of fully-finished prefabricated modules will bring housing demand and industry 4.0 manufacturing processes together to solve a problem," said team captain, Zidi Yan.
"We aim to increase the efficiency of construction, minimise our carbon footprint and create a sense of community."
By harnessing offsite manufacturing construction techniques, the design offered a solution to the biggest challenges facing the housing construction industry.
"We can reduce traditional development costs, and the benefits can be passed on to people who live in the community and achieve affordable housing for those who need it," said Mr Yan.
"Our demountable building systems could be relocated as a whole or in parts and could repeatedly be re-used thereby reducing demolition waste — to achieve this, 80 per cent of our structural components are design as standardised and reversible, including the roof, panels, staircase or even the footing blocks."
The team plans to use its $2000 second-place prize money to construct a prototype of the design.
The Honeycomb Housing team also produced an outstanding design for affordable housing, featuring an innovative hexagonal form, inspired by nature.
With two team members participating from overseas locations, due to COVID-19 restrictions, Team 2 tackled their innovative house design with enthusiasm.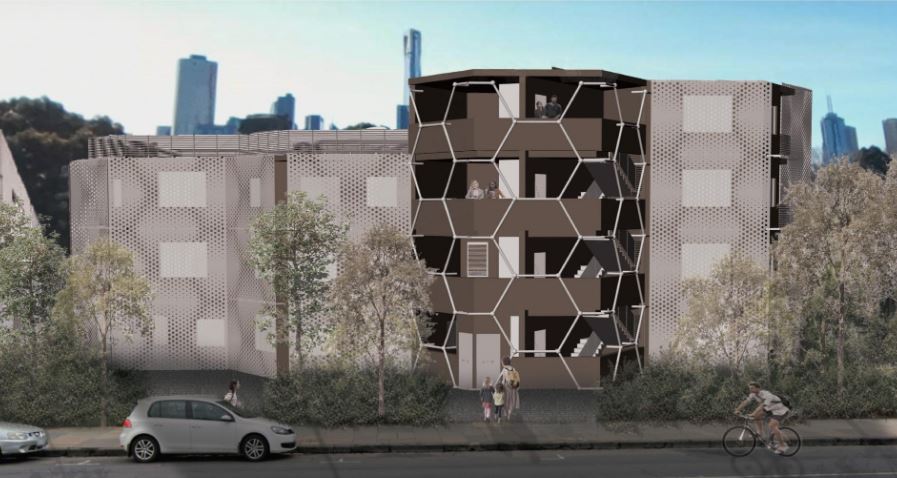 A panel of judges drawn from well-respected Australian architecture, engineering and construction companies including ARUP and Brand Architects assessed the student designs.
"The creative use of design materials by students to deliver innovative solutions has surpassed all industry expectations," said Fleetwood Australia's Managing Director and CEO Brad Denison.
The students said the competition was a special opportunity to design something beautiful with the guidance of UQ structural engineering expert, Dr Lisa Ottenhaus.
"The competition was a great chance to have contact with professionals, learn from them and get feedback from industry on our novel design ideas," said Mr Yan.
"In the future, I plan to continue studying prefabrication construction techniques and I hope to see its benefits create positive change in the Australian construction landscape."
For more information about UQ's set of design-focussed study programs, including the new Bachelor of Design and the new Master of Urban Development and Design, please visit UQ Future Students website.