University of Queensland architecture and civil engineering students who teamed up for an international design challenge at Stanford University have brought home gold.
UQ's Isabella Reynolds and Lewis Healy attended the prestigious AEC Global Teamwork course in California in January 2020. The team worked online with multidisciplinary teams across five time zones to produce innovative advanced building projects.
Isabella and Lewis' 'Atlantic2020' team, which also included contributors from the USA, Denmark and China, won two of the three categories:
Industrialised construction: To Industrialize or Not to Industrialize? Shared Risk and Reward
Technology – intelligent interoperability challenge: Intelligent Interoperability between Models and Disciplines
Instead of returning to Stanford again for the final presentation of their work amidst COVID-19 travel restrictions and international lockdowns, the students presented their projects over Zoom to a panel of 28 industry-based judges.
Their presentations incorporated VR, AI, parametric modelling, performance-based design, industrialized supply chain and construction and sustainability elements.
The team's design was a disassemblable four-storey timber university building, constructed for $9,376,000, in around 7 months.
"Our proposal well exceeded targets for carbon cost and water and energy use, even in an environment of climatic extremes between -20° in winter and 30° in summer," Isabella said.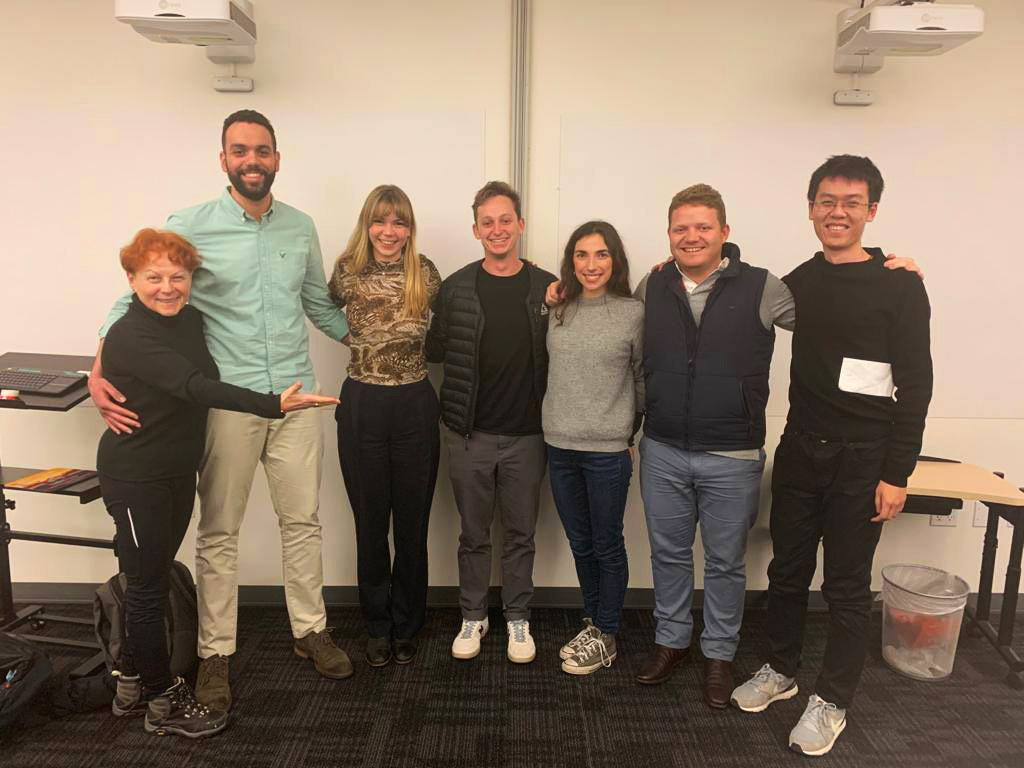 Team Atlantic2020 at Stanford University, USA, including UQ students Isabella Reynolds (third from left) and Lewis Healy (second from right) and Dr Renate Fruchter (far left)
Lewis said the team was so successful because they were able to effectively leverage technology in their work, creating an integrated, end-to-end design, modelling and construction workflow.
"The program encouraged us to think differently about approaching coordination and collaboration between disciplines, leading to the development of new design tools." Lewis said.
UQ's Executive Dean of the Faculty of Engineering, Architecture and Information Technology, Professor Vicki Chen, said the University was proud to put forward two such impressive students for this international experience.
"Isabella and Lewis have showcased the value of collaboration not just between disciplines, but also across the globe, proving how working together on complex issues leads to innovation and success."