The University of Queensland has launched its world-class makerspace, UQ Innovate, placing the world top 50-university at the forefront of hands-on education in Australia.
The new facilities make up the largest space of its kind in Australia with a 1200 square metre workshop housing advanced manufacturing and prototyping tools and machines including 3D printers, vacuum formers, industrial robots and waterjet cutters.
Technical and trade qualified staff will assist students and researchers in bringing their ideas to life.
UQ Faculty of Engineering, Architecture and Information Technology Executive Dean, Professor Vicki Chen said the new facilities would give UQ students a competitive edge when entering the workforce.
"One of our main roles as a university is to give our students the confidence and capability to embrace the challenges of a changing world," Professor Chen said.
"And with the launch of UQ Innovate, we are in a much stronger position to fuel their curiosity, so they can drive sustainable solutions at the cutting edge, today and tomorrow."
Design and build teams from the student-led UQ Racing and UQ Space teams have used the University's facilities and expertise to produce nationally competitive race cars and rockets.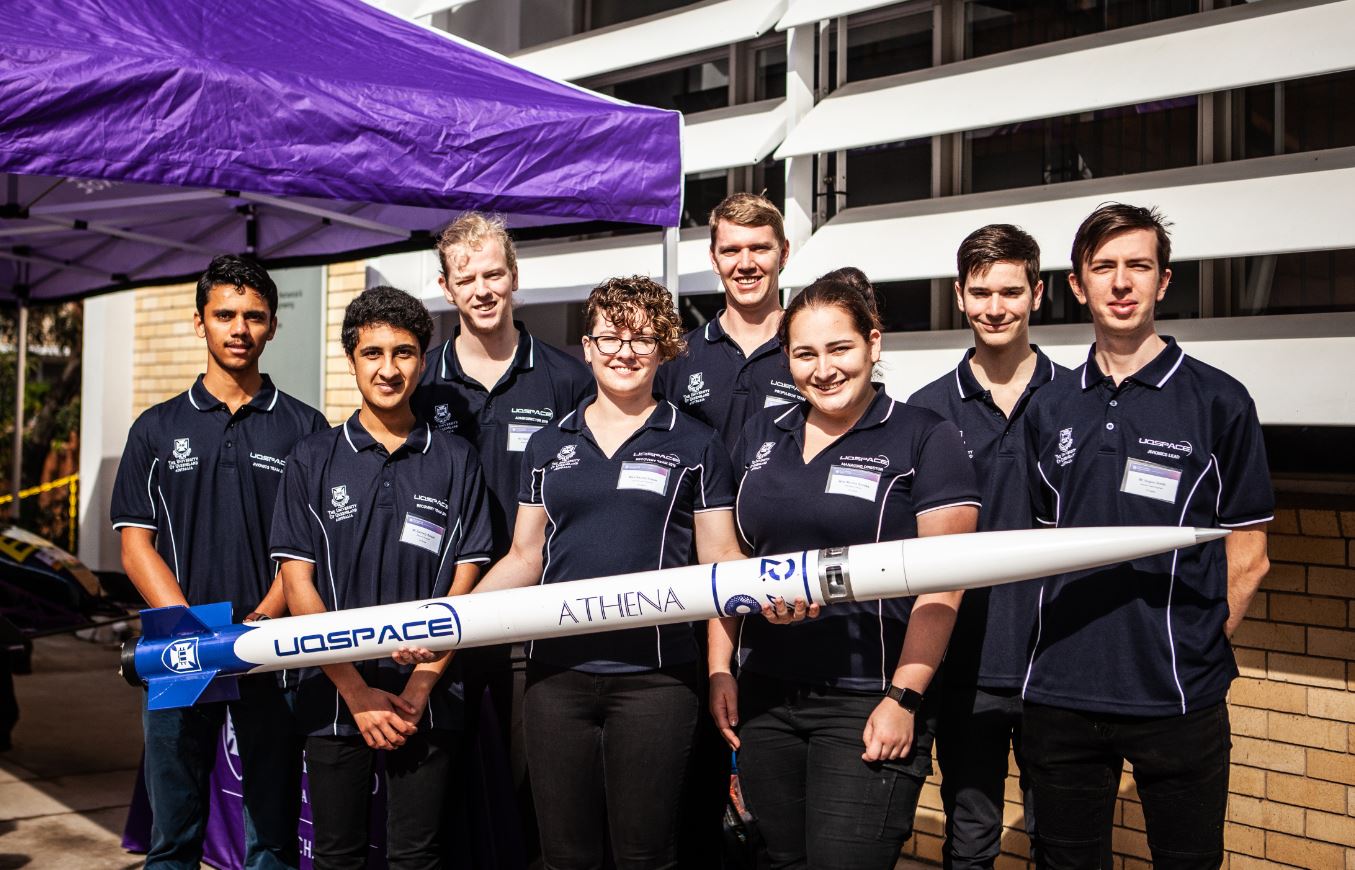 Managing Director of UQ Space, engineering and arts student Myrthe Snoeks said her team had been able to achieve a huge amount in the past year, thanks to the support and facilities available at UQ.
"Before the launch of UQ Innovate, we were able to design and build two highly complex rockets which led us to victory at the Australian University Rocket Competition earlier this year," Ms Snoeks said.
"The rockets – Project Athena and Minerva – are 2 metres and 2.65 metres long respectively, and can travel so fast that they can break the sound barrier, reaching maximum speeds of Mach 1 and Mach 2.25.
"With the launch of these new facilities, we have the tools we need to tackle even more exciting and challenging projects, with the aim to go further than any Australian university team has gone before."
MEDIA: UQ communications Genevieve Worrell, g.worrell@uq.edu.au , 0408 432 213.