Hear from some of Brisbane's most successful creatives as they demonstrate the value and diverse opportunities that come with a career in design. 
Good design is essential. Discover how you can design creative solutions for people and a better world across multi-disciplines. 
Hosted by the EAIT Student Employability team, you will hear from: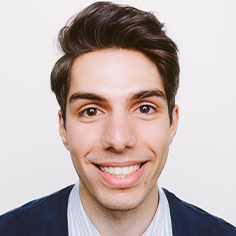 Costa Kassab
Art Director,  Ludo Studio
Costa Kassab is an Art Director on Ludo Studio's Logie, AACTA and Emmy® Award winning animated series, 'Bluey' for ABC and BBC Studios since Series 1. As an artist for Ludo Studio as well as Studio Joho and Like a Photon Creative, Costa's creative roles have included concept art development, background painting, and general illustration for children and adult-orientated series. Costa is an illustrator striving to create art that evokes wonder and joy, aiming to blend his understanding of life and all its visual intricacies into fictional worlds. In his own time as an artist, Costa enjoys painting the outdoors, portraits of family and friends, as well as creating art which orchestrates light and colour in a mystically emotional spectacle.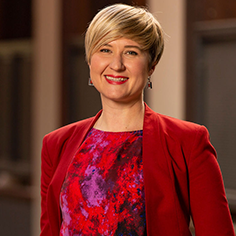 Jennifer Michelmore
Chief Executive Officer, THI
Jennifer is the CEO at THI, a not-for-profit urban change studio providing a platform for practitioners, organisations and the community to work together to collectively shape enduring cities for future generations.   She is a systems thinker and an urban strategist, with over 15 year experience in using design thinking and co-creation processes to define city-shaping propositions for urban change projects globally.  Her portfolio of projects includes large-scale urban regeneration projects such as Howard Smith Wharves and Kelvin Grove Urban Village, major infrastructure projects such as Brisbane's Cross River Rail and sector shaping propositions for mixed tenure build to rent communities in Melbourne.   Jen's practice is predicated on defining the right questions and collaboratively solving them through the development of a strong evidence base and creative conversations around ideas for the future.  She loves cities and believes that with every urban change we have the opportunity and responsibility to create something extraordinary for today and for future generations.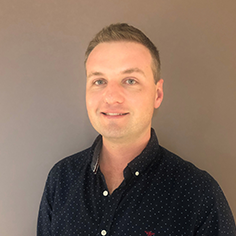 Dr James Novak
Senior Research Fellow - CranioFacial Biofabrication | Biomedical Designer
Herston Biofabrication Institute
Dr James Novak is currently the Senior Research Fellow in CranioFacial Biofabrication at the Herston Biofabrication Institute, based within the Royal Brisbane and Women's Hospital precinct. He leads research into neurosurgical and maxillofacial applications of additive manufacturing (aka. 3D printing) and associated digital technologies, with the ultimate goal of improving patient outcomes through design. He is also an Assistant Editor of the Computer-Aided Design and Applications journal, and holds an adjunct position with The University of Queensland.
With undergraduate degrees in both Product Design and Architecture, James has had industry and academic experience across several fields, including being a Postdoctoral Research Fellow at Deakin University (School of Engineering) and the University of Technology Sydney (School of Design), as well as working for local Brisbane industrial design and architecture firms.
James has won international awards for his design and research work, including the Dick Aubin Distinguished Paper Award at RAPID in 2015, North America's largest annual additive manufacturing conference and expo. He is most well-known for 3D printing the world's first full-size bicycle frame, which was exhibited around the world at venues including the Red Dot Design Museum in Germany, and Bozar Centre for Fine Arts in Belgium.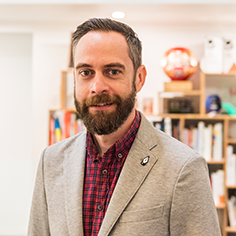 Sam Daley
Head of Product,  Liquid Interactive
Sam is a multi-disciplinary design practitioner and leader. Throughout his twenty year career, Sam's practice has explored art and design as a craft, as a process, and as a way of thinking.  As a craft, Sam began as a print designer focussed on communication design and branding, before branching out into a deep specialisation in digital interaction and user experience. Mid-career, Sam followed a curiosity for storytelling and entertainment, and took a deep dive into character animation, illustration and motion design, creating work for clients such as Disney and Louis Vuitton. Across this spectrum of disciplines Sam has worked in mediums spanning digital platforms, apps, games, comics, video and museum installations.
From this diversity of experience, Sam approaches design as a flexible and practical methodology for solving problems. It's a lens for exploring the role and impact our work has in the context of people's lives. It is design as an enabler – as an agent for positive change.
This background helps Sam lead a talented team in his role as Design Director at Liquid Interactive. This team has been recognised and awarded by organisations such Good Design Australia and AGDA for delivering distinctive, engaging, effective solutions.
If you are an engineering student, you might be able to claim Type B hours (under Category 8) for attending this event. See the activity table for full details.
Please note: This is now an online event.  Registration details will be sent to you in a confirmation email after registering.